Jute, known as the "Golden fibre", is a long, soft and golden silky shining fibre extracted from the Corchorus family. Jute is a rain-fed plant thriving in humid climate and requiring minimal use of pesticides, fertilizers or other chemicals. The fibre extracted from the jute is used in making sacking, hessian bags, yarns and other diversified products.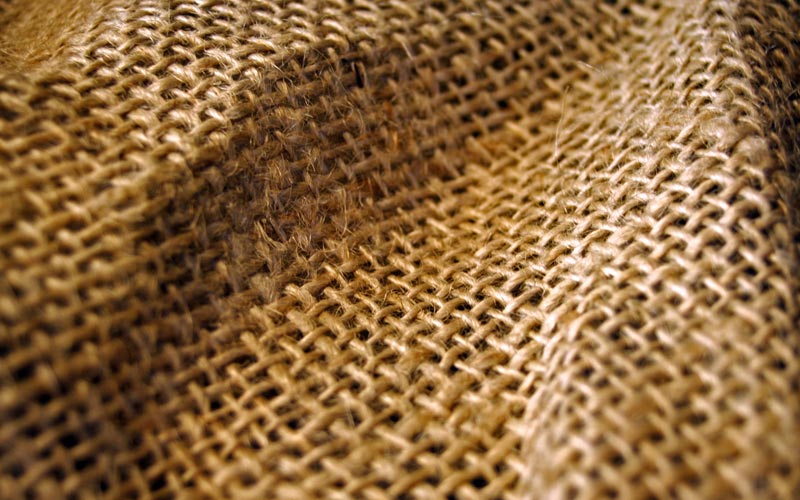 Some facts about jute:
Jute is completely biodegradable and environmentally friendly. Jute can blend into mother earth in just 2 to 3 years without producing any toxic fumes. In comparison, plastic takes about 1,000 years to decompose!
One hectare of jute plants consume about 15 tonnes of CO2, while releasing 11 tonnes of oxygen in just 100 days of the harvesting period. It is expected that the farmers will use carbon credit in future validated by the UNFCCC
Jute is the second most important vegetable fibre after cotton noted for its various uses and applications
Jute bags are strong, durable with high insulating and anti-static properties
Jute bags are economically cheaper due to recyclability and long life
Jute bags can be aesthetically very appealing as they can be customized based on size, design, printing and color selection
Jute bags are used extensively as an advertisement tool to promote a shop/ company/ organization as the customized printing in front of the bag are highly attractive
Increasing awareness about the environment protection has led to a surge of jute bags demand from consumers. A large number of retailers, hypermarkets, gift shops, wine shops, food suppliers among others now prefer to use jute bags
A large number of corporate houses have been focusing on environmentally friendly practices. One of the outcomes is to cut down on non-recyclable items and use nature friendly products like jute. This promotes Corporate Social Responsibility (CSR) of the company
Recent ban on the use of plastic bags in some cities has put jute bags as a perfect substitute
Accepting the importance of jute fibre, the general assembly of the United Nations has declared 2009 to be the "International Year of Natural Fibres".